The International Association for the Exchange of Students for Technical Experience, IAESTE for short, is an international, non-political, independent organization for the placement of interns abroad.
IAESTE was founded in London in 1948. Since then, more than 300,000 internships have been arranged in more than 85 countries worldwide. The Federal Republic of Germany has been a member of the IAESTE program since 1950 and is represented by the German Academic Exchange Service (DAAD). In each member country there is a National Committee (NC) and many Local Committees (LC) at the universities. In Germany the National Committee is represented by a unit of the German Academic Exchange Service (DAAD). IAESTE is supported by the Federal Ministry of Education and Science and the Federal Foreign Office. On site, the local committees are formed by committed students of the respective universities.
Our Local Committee Jena
The Local Committee Jena is one of more than 40 Local Committees (LCs) in Germany. We are active undergraduate and graduate students who enjoy meeting people and cultures from around the world and networking. The LC is financially and organizationally supported by the National Committee (NC) at the DAAD in Bonn. In addition, there are cooperations with other local committees in Germany and abroad.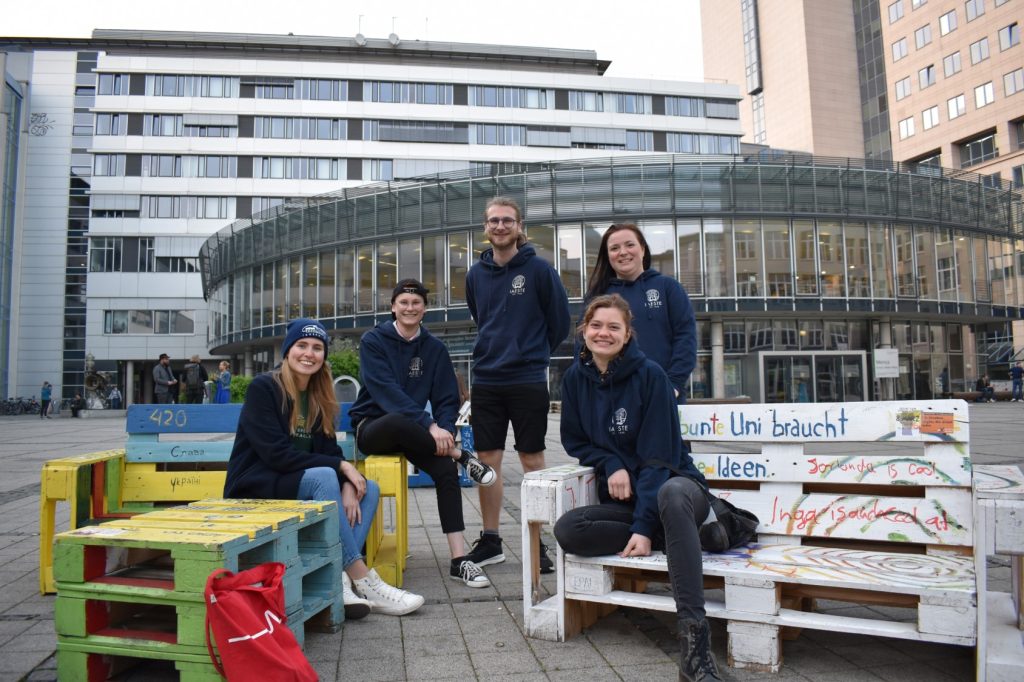 Our tasks
Placement of paid and supervised internships abroad
Support of international interns on site
Organization of information events and marketing
Networking with IAESTE in Germany and worldwide
Contact us
If you are interested, contact us:
-via e-mail (to iaeste@uni-jena.de)
-via Instagram (@iaeste.jena)
or visit our weekly meetings every Wednesday 6:00 p.m. at our office (Carl-Zeiss-Str. 3, Room 4.126)